Buy now
(+84) 961 430 111-(+84) 327 247 111
Highlights of ART SILVER PEACOCK CLOCK MIRROR DÉSIGN
ART SILVER PEACOCK CLOCK MIRROR DÉSIGN
The colorful tail of the peacocks is the inspiration for the Navado artisans to create this watch mirror. And this clock will not only help you tell the time but also can help you decorate your home.
- As the inspiration for this watch, the watch features a circular mirror hourglass face design, adorned with luxurious gold mirrored numerals and hands. Around the teardrop-shaped mirrors arranged around the round dial, it evokes the image of a peacock's tail in our eyes.
- The mirror of the watch catches the light very well, so it has a bright silver color that is very eye-catching.
- The watch has a diameter of 60 CM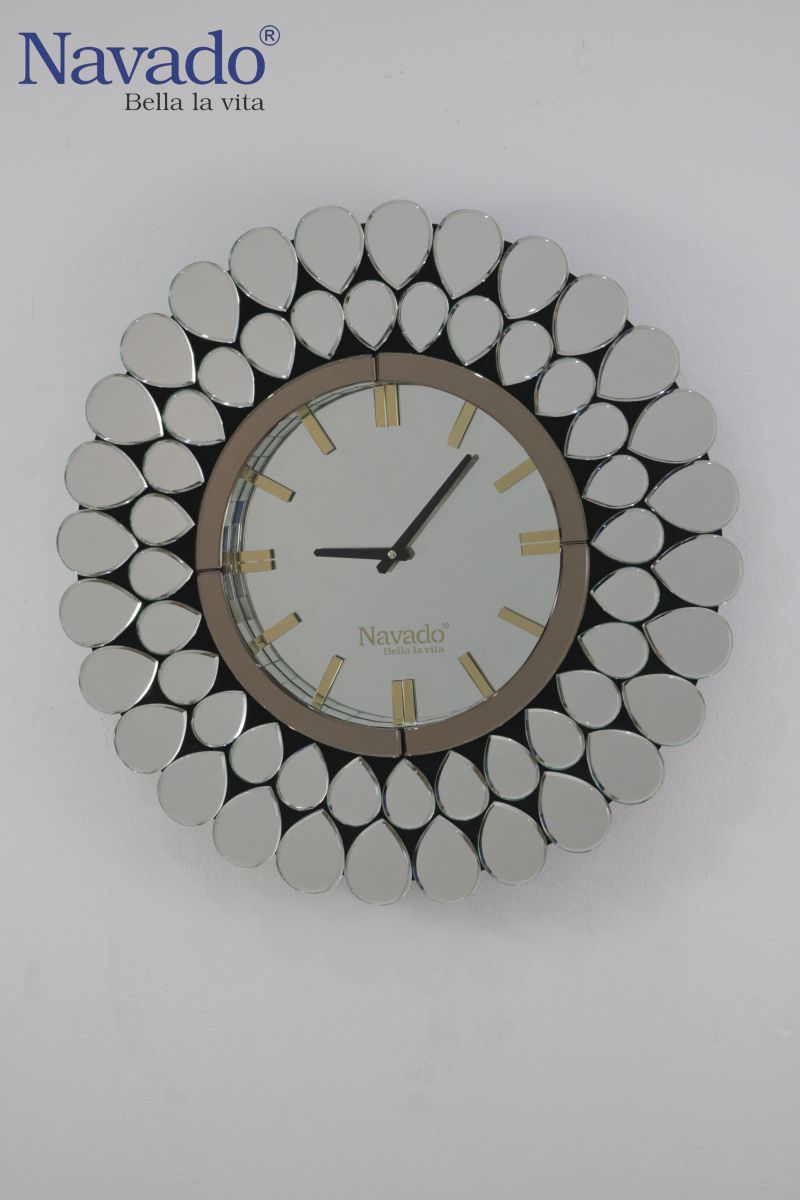 Peacock art decor clock mirror
- The watch is made high-class Belgian mirror by the AGC group.
- The watch engine runs completely like normal watches.
The watch is easy to clean with a soft cloth and glass cleaner.
-The watch is warranted for two years
- Products are always in stock to be ready to serve customers.
If you need a consultation to find the right choice or you want to own this beautiful-unique-strange watch, contact us, we will always be ready to help you.
Navado- Your Class!
News about ART SILVER PEACOCK CLOCK MIRROR DÉSIGN