Buy now
(+84) 961 430 111-(+84) 327 247 111
Highlights of ART MIROR WITH DAISY FLOWER DESIGN
ART MIROR WITH DAISY FLOWER DESIGN
With a design inspired by chrysanthemums, the artisans have crafted a watch that possesses both the art of design, the luxurious glitter of the mirror and the precious flow of time.
- The design of the watch has put together mirror pieces that are sharpened like chrysanthemum petals around the clock face to create a beautiful home decoration. In particular, the numbers and hands of the watch are made a mirror with a very luxurious gold color and create a clear highlight.
- The watch is made high-class Belgian mirror by AGC group.
- The watch engine runs completely like normal watches.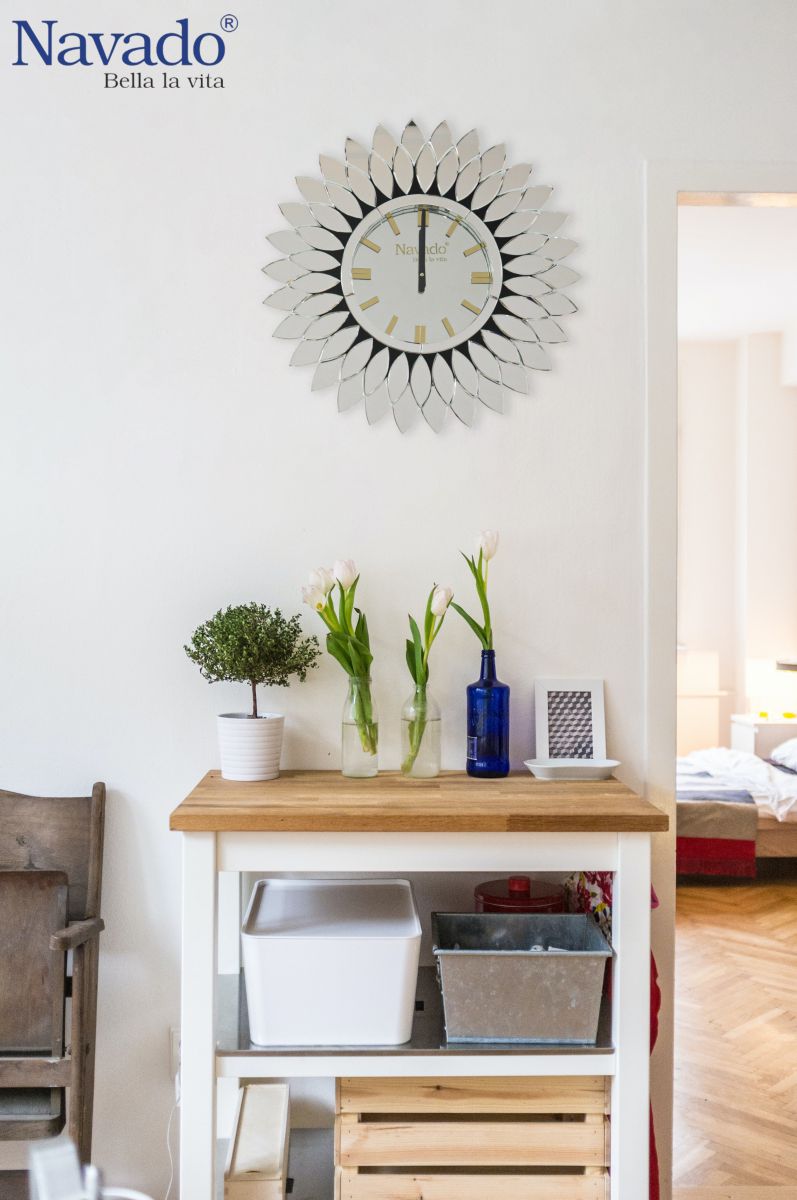 Art Daisy mirror clock for decor house

The watch is easy to clean with a soft cloth and glass cleaner.
-The watch is warranted for two years'
- Products are always in stock to be ready to serve customers.
If you need a consultation to find the right chponj or you want to own this beautiful-unique-strange watch, contact us, we will always be ready to help you.
Navado- Your Class!