Buy now
(+84) 961 430 111-(+84) 327 247 111
Highlights of ART DECOR CLOCK MIRROR FOR HOUSE
ART DECOR CLOCK MIRROR FOR HOUSE
The innovation the design of this watch has created a decorative item that is both delicate and luxurious and extremely eye-catching.
-The mirror has a unique design, the round inside is where the numbers and hands run. Around the dial are random mirror pieces arranged around each other to create a luxurious frame for the watch.
- Mirror color is bright silver and transparent.
- The watch is made high quality mirror AGC group.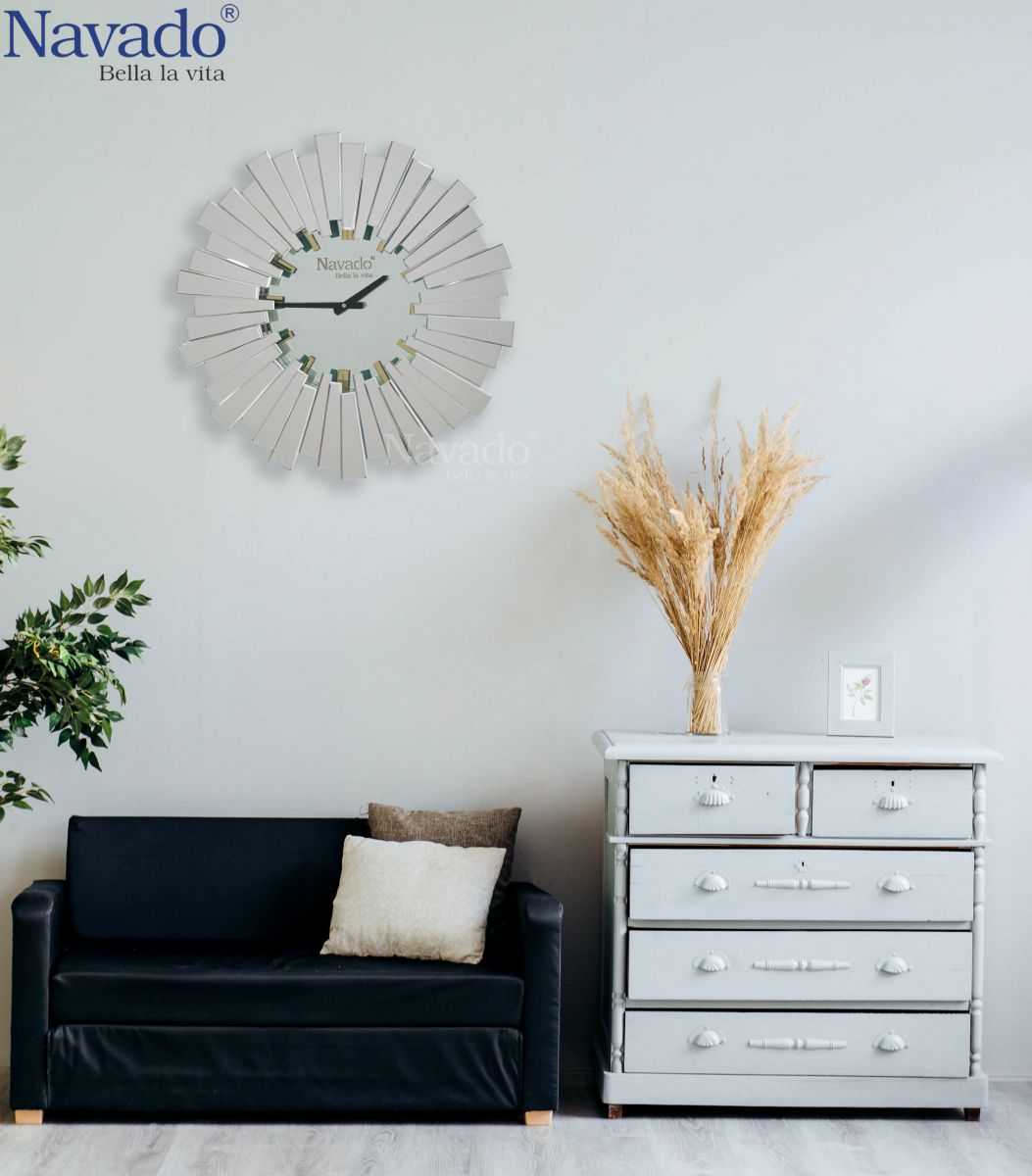 Modern decor mirror clock for house

- The watch is easy to clean with a soft cloth and glass cleaner
Watches are warranted for 2 years
- The number of products is always sufficient in quantity to be ready to serve customers
If you need a consultation or you want to own a beautiful watch contact us, we are always ready to help you.
Navado- Your class!
News about ART DECOR CLOCK MIRROR FOR HOUSE